You have a story to tell.
We can help you tell it.

---
Effective communication is all about telling a story. It's about knowing your audience. And it's about using words, images, video and music that leave a vivid impression on that audience.
Myers Communications Group works collaboratively with our clients to deliver compelling, focused messages through print and electronic media. Our specialties include writing, editing and video production, all of which can be used effectively to achieve our clients' objectives. We have a special affinity for working creatively with nonprofit organizations, and contribute annually to the community through work performed on a pro bono basis.
---
---
Peter B. Myers
Producer
---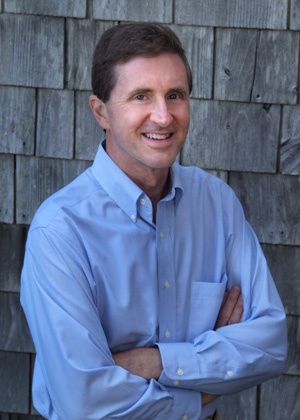 ---
---
For more than 30 years, Peter Myers has helped clients succeed by communicating effectively through print and electronic media. Clients rely on him to capture their stories and convey them to audiences through compelling television documentaries, online videos and special event productions. Whether it's celebrating an important milestone, documenting institutional history, introducing a new program or supporting a fundraising campaign, Myers and his team know how to tell a story.
Myers is especially known for his work in the nonprofit arena serving clients like Twin Cities Habitat for Humanity, Breakthrough Twin Cities and Ordway Center for the Performing Arts. He has produced three popular documentaries for Twin Cities Public Television including Never Stop Singing, the Emmy Award-winning film about Minnesota's choral music legacy; University Avenue: One street, a thousand dreams, which explores the fascinating history of this storied street; and Made in St. Paul: Stories from the Ford plant, which premiered in January 2019.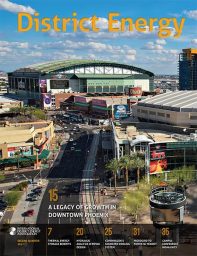 In addition to his work as a producer, Myers served for over 10 years as executive editor of District Energy magazine, produced quarterly for the International District Energy Association. He has enjoyed a long association with the Ordway Center for the Performing Arts and served the Arts Partnership as director of its capital/endowment campaign for the new Ordway Concert Hall.
Prior to launching his own business, Myers was vice president of communications at Twin Cities Public Television where he directed corporate communications, on-air promotion, graphic design and community outreach. While at tpt he implemented strategic positioning campaigns, supervised publications and media efforts, and managed special projects.
A lifetime Twin Cities resident, Myers has served on numerous boards including Twin Cities Habitat for Humanity, Minnesota Landmarks, Minnesota Chorale, Saint Paul Chamber Orchestra, Schubert Club, Saint Paul Neighborhood STAR and Westminster Town Hall Forum. In 1996 he was appointed by Gov. Arne Carlson to the Minnesota Zoo board and in 2000 was elected board chair. He is currently board chair for the Great River Passage Conservancy.
TwelvePlus

Our go-to video production partner for more than 15 years has been TwelvePlus, a Twin Cities-based film collective and creative alliance. They provide expertise in video production that always makes our productions shine. 
Other frequent collaborators include Skip Davis (editor); Wide-Eye Pictures (videography); Blue Moon Productions, Digital On Location, and John Scherf (audio engineering); and SimDex (web development).
---
The Design Company
The Design Company is a full-service graphic communications firm committed to producing socially, aesthetically and fiscally responsible print, branding and user interface design for its customers. For more than three decades, this women-owned business has been "Having fun, doing good work and paying it forward." Its diverse client base includes government, education, arts and nonprofit organizations. The firm has been a regular partner with Myers Communications since 1997.
---